Belgian Comic Strip Center
Belgium is one of the spiritual homes of the comic, and Tintin is perhaps the nation's most important literary creation. The Belgian Comic Strip Center contains more than 6,000 original comics.
The Belgian Comic Strip Center (Centre Belge de la Bande dessinée or CBBD) pays tribute to the Belgian love of comic strips (called "bande dessinées" in French) and to many worldwide comic artists.
The museum is housed in an Art Nouveau building that was designed by the well-known Belgian architect, Victor Horta.
Inside the Museum
In the first part of the museum there is a small exhibition dedicated to the comic book creation process, from the initial idea until it takes form and it is ready to print.
In the "Espace Saint Roche" there is always a temporary exhibition of some of the 6.000 original comic strips housed in the museum, many of which were rescued from the rubbish bins of the main editors.
One of the areas of the museum called "le Musée de l'Imaginaire" reflects the origins of the cartoon strips with special detail on the classic characters, while on the second floor, the exhibitions are based on current comic strips, especially about politics, satire and erotica.
Tintin, the most popular comic strip
In the Belgian Comic Strip Center also includes a tribute to The Adventures of Tintin, a young Belgian reporter created by Hergé in 1929 that has been translated into forty languages and has sold over 140 million copies worldwide.
A special place for Belgians
Despite the Belgian Comic Strip Center being one of the most popular museums amongst Belgians, we preferred other museums. If you don't speak French, you might be a little disappointed since this is the language all the comics are written in.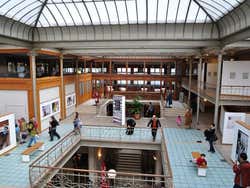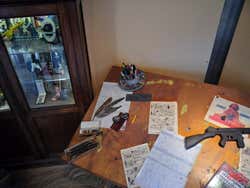 Schedule
Every day: 10 am – 6 pm.
Price
Adults: € 12 (US$ 12.90)
Seniors (aged over 65): € 9 (US$ 9.60)
Children between 6 and 11: € 5 (US$ 5.40)
Free entry with the Brussels Card.
Transport
Metro: Botanique, lines 2 and 6; De Brouckère líneas 1 and 5; Rogier, lines 2 and 6.
Tram: De Boukere, lines 3, 4, 31, 32 and 33.
Bus: Anspach-de Brouckere, lines 29, 38, 63, 66, 71 and 86.