The Cinquantenaire Museum is part of the Royal Museums of Art and History and is located on the north side of the Parc du Cinquantenaire. The museum is dedicated to the history of the human evolution and the largest civilizations.
Inside the Museum
The Cinquantenaire Museum is divided into four parts: The Antiquity hall, the National archaeology hall, the Non-European civilizations hall and finally, the European industrial arts hall. There is a total of 350.000 works of art, items and collectables from various continents and since the tenth century to the present day.
Visitors will discover the European culture through various tapestries, retables, porcelain figurines and objects with precious metals. The museum also houses works of art that represent the history of India, China and the United States.
The museum's best hall is dedicated to the world's great civilizations with a collection dedicated to the history and evolution of Egypt, Rome, Greece, Persia and the Middle East.  
You will learn a lot
The Cinquantenaire Museum features extremely interesting, organized and complete exhibitions. If you're interested in the history of the human evolution and would like to find out more in an entertaining way, the visit to the museum is highly recommendable.
Note that the museum is immense, so you'll need to dedicate at least two hours to exploring it.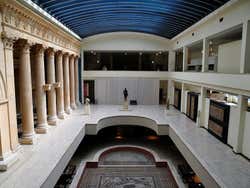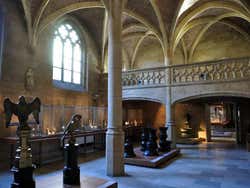 Schedule
Tuesday – Friday: 9:30 am – 5 pm
Saturday and Sunday: 10 am – 5 pm
Closed: Monday, 1 January, 1 May, 1 November, 11 November and 25 December.
Price
Adults: € 10 (US$ 10.70)
Seniors (aged over 65): € 8 (US$ 8.50)
Art, History, Archaeology or Musicology students: € 4 (US$ 4.30)
Children (0-18): Free
Free entry with the Brussels Card.
Transport
Metro: Schuman and Mérode, lines 1 and 5.
Tram: Place Saint Pierre, lines 81 and 83.
Bus: Gaulois, lines 22, 27 and 80; Merode, line 61.