Autoworld invites you on a journey through the history of the automobile, with four wheeled relics from different brands and places of origin
Autoworld is a vintage car museum in Brussels that explores the history of the automobile and features over 300 relics of the car industry. It is considered one of the best vintage car collections in the world.
Collection
When exploring Autoworld you'll discover the origins of the automobile then observe the car industry during La Belle Époque, World War I, the Golden Twenties, the thirties, World War II, the fifties or the Golden Age of Capitalism in Europe, until you get to the present day.
Most cars housed in the museum are from private collections and you'll find automobiles from most brands and models and from all periods. Autoworld includes animal-drawn vehicles, electric, gas and steam motors. Some worked with pedals and others with a handle.
An interesting museum
If you are passionate about cars and especially vintage cars or want to travel back in time to discover how the car industry has evolved, Autoworld features one of the best collections in the world.
Another perk is that the museum is located very near the European District, which is interesting to visit.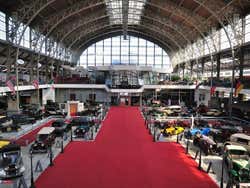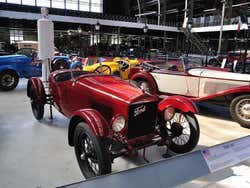 Schedule
From 1 April to 30 September: 10 am – 6 pm.
From the 1st of October to the 31st of March: 10 am to 5 pm.
Closed: 1 January and 25 December.
Price
Adults: € 13 (US$ 14)
Children 6 to 11: € 6 (US$ 6.40)
Students: € 10 (US$ 10.70)
Over 65s: € 11 (US$ 11.80)
Children under 6: Free
Free with the Brussels Card.
Transport
Metro: Schuman and Mérode, lines 1 and 5.
Tram: Place Saint Pierre, lines 81 and 83.
Bus: Gaulois, lines 22, 27 and 80; Merode, line 61.