Although it's been more than a century since the Belgian royal family lived in it, the Royal Palace of Brussels remains the headquarters of the Belgian constitutional monarchy: located on the south side of the Parc de Bruxelles (Brussels Park) 
The Royal Palace is where the King of Belgium exercises his authority as Head of State and is the official palace of the King and Queen of Belgium. It also houses rooms for the country's special guests, most of which are Heads of State and the offices of certain ministries.
The palace has not been the official royal residence since 1831, when the King of Belgium decided to move to the Royal Palace of Laeken, in the outskirts of Brussels.
Architecture
The construction of the Palace began at the beginning of the nineteenth century commissioned by William I of the Netherlands. During the reign of King Leopold II the palace was remodelled and the façade was changed completely. These were the last restorations done to the Palace.
When to visit?
Since 1965 the Palais Royal de Bruxelles is open to the public normally from the 21 July (the national bank holiday) until the beginning of September. The Palace opens from Tuesday until Sunday at 10:30 am and closes at 5 pm. On Monday the Palace is closed.
If you are in Brussels for the summer, we recommend visiting this beautiful dwelling where you'll be able to explore many of the building's rooms.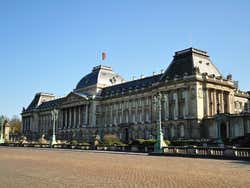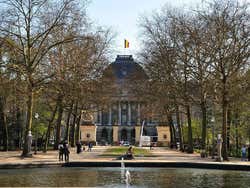 Transport
Metro: Parc, lines 1 and 5.
Tram: Palais, líneas 92 and 94.
Bus: Royale (lines 38 and 71) or Ducale (lines 21, 27, 71 and 95).